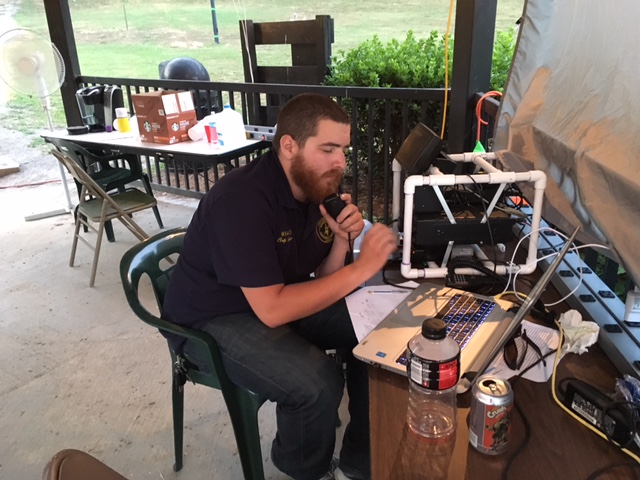 Amateur Radio often conjures the image of an individual sitting in a dark room, surrounded by antique equipment making ominous beeping sounds, trying to hear another voice through a wall of static. With the advent of Social Media, Smartphones, and online chat rooms, isn't this method of communication obsolete? What keeps Amateur Radio relevant?

According to a chart published by AH0A , the number of licensed Amateur Radio operators at the end of 2018 was 755,430. This is a gain of over 7,000 operators than the previous year. Every year sees more individuals getting their licenses to be Amateur Radio operators, so what's pulling them in?
It's a Hobby
Amateur Radio is a hobby. Many people take the ability to make a phone call or send an email for granted, without having to think about how it works. But the idea of sending a radio signal through a homemade antenna and talking to someone many miles away can be fascinating. Experimenters and developers are continually creating new ways to keep Amateur Radio relevant in the current age.

Many people with an interest in experimentation flock to Amateur Radio, because it gives them the ability to try new things, and see how they work. Many of operators have built their own antennas, and even their own DIY transceivers. I personally have made international contacts using a piece of wire strung up between some trees.

Amateur Radio operators can also experiment with communications using outer space! There are several satellites in orbit that contain Amateur Radio repeaters. When the satellite is overhead, the operator can use the repeater using nothing more than a handheld beam antenna and handheld radio. The International Space Station has an Amateur Radio repeater, and sometimes even has radio operators on board talking to operators here on Earth! I have another post scheduled soon on satellite communications, and the link will be provided here. Keep tuned to this blog for more information!

Another mode using space is called Earth-Moon-Earth (EME). This is when an operator actually bounces a radio signal off of the moon, and then back to the Earth. EME typically takes a lot more equipment than satellite communications, but can be a fun way to experiment with both space and Amateur Radio.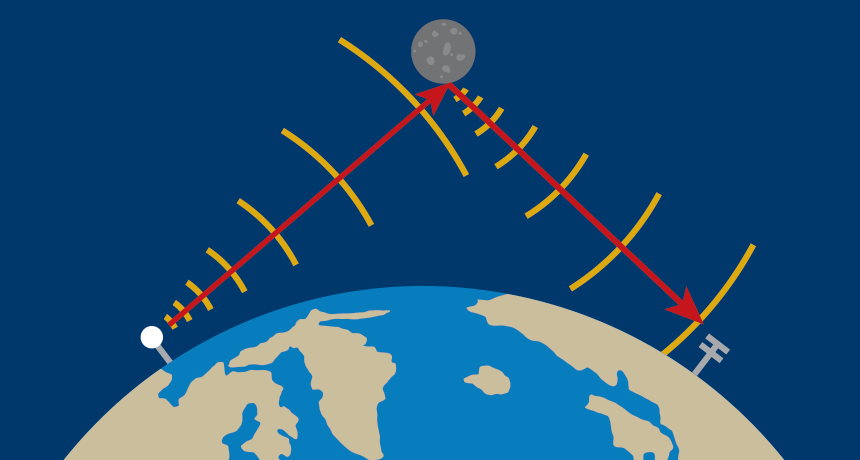 Text and Data Modes
Beyond antenna building and space communications, digital communications are also keeping Amateur Radio relevant. Many operators are using newer equipment, connecting their radios to their computers to send and receive digital communications. Digital communications can be text messages or even images using modes such as SSTV.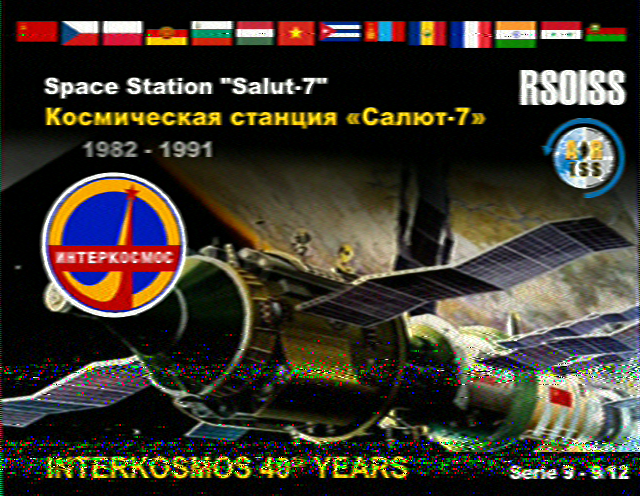 Going into all of the digital modes in-depth is beyond the scope of this article, but there are several worth mentioning. SSTV allows users to transmit images over Amateur Radio. PSK enables operators to have text conversations over radio using low power, and these messages can get through even when conditions are tough. Winlink and Winmor allow operators to send and receive email over the air. APRS allows an operator to transmit a beacon that can be picked up and mapped. This can be used to keep track of coordinates, transmit data from a weather station, or even track an amateur balloon launch.
Emergency Communications
Another draw keeping Amateur Radio relevant is the ability to be of service to one's community. Amateur Radio continues to be useful in support of Emergency Operations. There are several services, such as ARES, RACES, and Skywarn that facilitate emergency communications.
ARES
The Amateur Radio Emergency Service (ARES) is a group made up of Amateur Radio operators providing volunteer emergency communications. This service is open to any operator with a valid radio license, however, different local ARES groups may require specific training to be considered "active." For more information, see the ARRL's ARES page. Operators can apply through membership by speaking to the Emergency Coordinator of their local ARES organization.
RACES
Much like ARES, the Radio Amateur Civil Emergency Service (RACES) also provides emergency communications support. The difference is that RACES falls under the government side of amateur emergency services, and is currently housed under FEMA. Members are licensed Amateur Radio operators, but they are also certified by a civil defense agency. Amateur Radio operators can be silenced through a Presidential invocation of the War Powers Act. RACES exists so that in case this act is invoked, operators registered with RACES are still able to use the bands for emergency communications.
Skywarn
Skywarn is a National Weather Service (NWS) program that trains individuals to become trained weather spotters. These spotters help the NWS in issuing severe weather warnings by providing crucial ground-level storm information to the NWS. Even with the use of radar data, some hazardous weather may not be detected. Trained spotters can provide data of ground wind speeds, hail size, areas of flash flooding, and the development of tornadoes.

Skywarn membership is not limited to Amateur Radio operators, however, many ARES and RACES groups facilitate Skywarn nets. This allows a group to take reports from several different operators, and relay them to the local NWS office. Any citizen can become a trained spotter for the NWS, and the various NWS offices schedule training several times per year.
Backup Communications
Amateur Radio is also relevant as a backup communications tool. Cell phones and the Internet have made staying connected with others easy, but what happens when you're on a camping trip with no cell reception? What about an off-road adventurer that can't reach anyone nearby on their CB radio?

In these circumstances, an Amateur Radio can get through when other communication methods can't. Before a trip, make sure you have a list of repeaters near your planned location. Websites like RepeaterBook are a great resource for finding repeaters. There are also hard-copy repeater directories published by the ARRL such as this. Making a list of repeaters near your planned location will help you get in touch with someone. Many repeaters usually have someone monitoring.

If you can't get through to anyone on a nearby repeater, an HF radio can also come in handy. These radios use lower frequencies, and can reach farther than VHF/UHF. If a distress call needs to be made, chances are you can find someone through HF. They may be nowhere near you, but they can help relay messages to someone who can help, such as emergency services in your area.
Okay, so Amateur Radio is Relevant, Now What?
So to answer the question, yes, Amateur Radio is still relevant in 2019. There are plenty of things to do, build, and experiment with. There are opportunities to serve one's community, and the ability to have a reliable tool to use for backup communications.

Getting started in Amateur Radio is easier than you may think. Amateur Radio operators must be licensed by the FCC to operate, but the process is straightforward. There are testing sessions happening all over the country, and people just like you are earning their licenses. To find more information about licensing and finding a testing session near you, check out the ARRL's page on Getting Licensed. To get a feel for the question pool, QRZ.com has practice tests on their website.